News and events
The second phase of the Project «Digital Literacies» has been accepted by swissuniversities and will be supported until 2024 as part of the federal programm «Strengthening of Digital Skills in Teaching». The first phase of the project extended from early 2019 to the end of 2020.
News and events related to the project will be published on this page.
Past News and events can be found in our Archive.
Framework Digital Literacies: updated version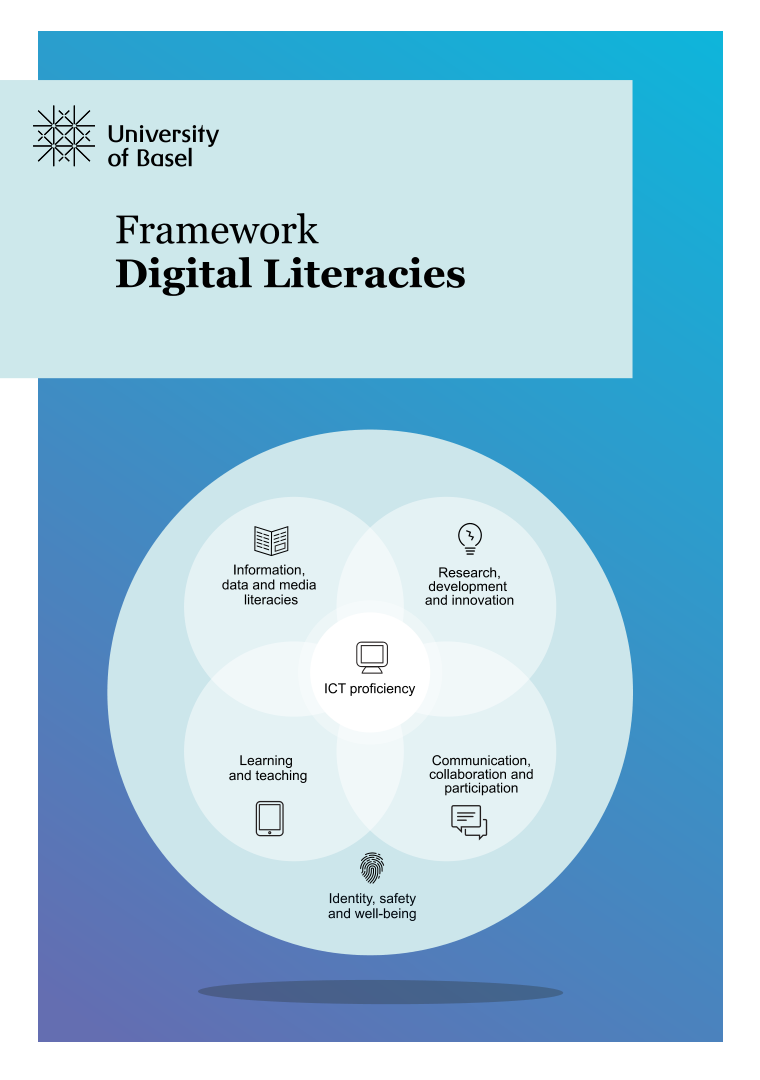 The University of Basel is committed to help its members strengthen their digital skills. In order to study or work successfully at the University of Basel, they should have the appropriate level of digital skills and literacy. To help them reach this goal, the University provides learning resources and support.
The Framework Digital Literacies has been developed by the team Educational Technologies to serve as a common ground. It entails precise definitions, establishes a common language and helps evaluating knowledge and skills.
The Framework has been updated this spring. Next to new names for the literacy areas and formal improvements, the use of AI-based tools has now been included as part of the digital skillset.
Teachers as well as administrative staff members can use the framework to define learning objectives or to estimate the skill level that is required to perform certain activities and tasks.
The six areas of digital literacy are:
The Framework as well as the "Digital Skills" web portal that is structured according to it can be found here.
Series «Einstieg in...» / «Getting started with»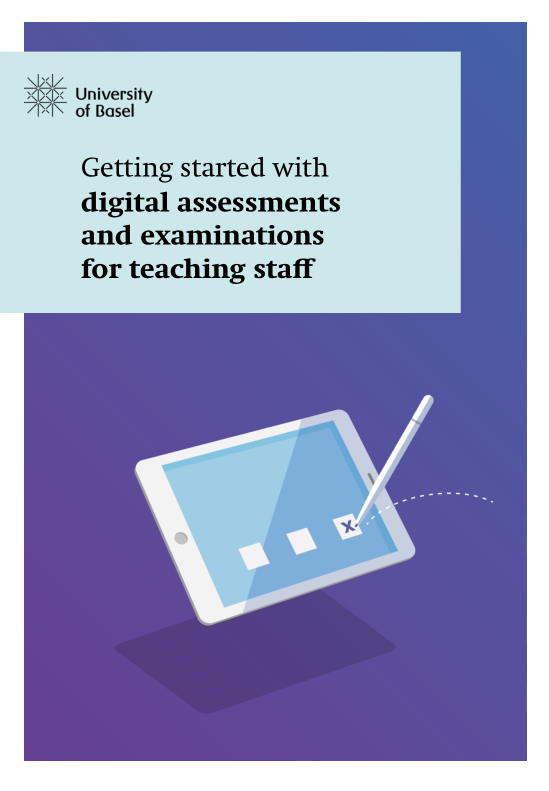 The series "Getting started with..." offers basic recommendations and practical tips and tricks on several central areas of digital skills. The following issues are now online:
The publication of "Getting started with digital security" will happen soon: stay tuned!
Continuing education courses, fall term 2023
For teachers and instructors of the University of Basel:
In the spring term, the team Educational Technologies offers several training courses on how to strengthen your digital skills as well as those of your students:
You will find more information as well as the registration forms on this page.
AI-based tools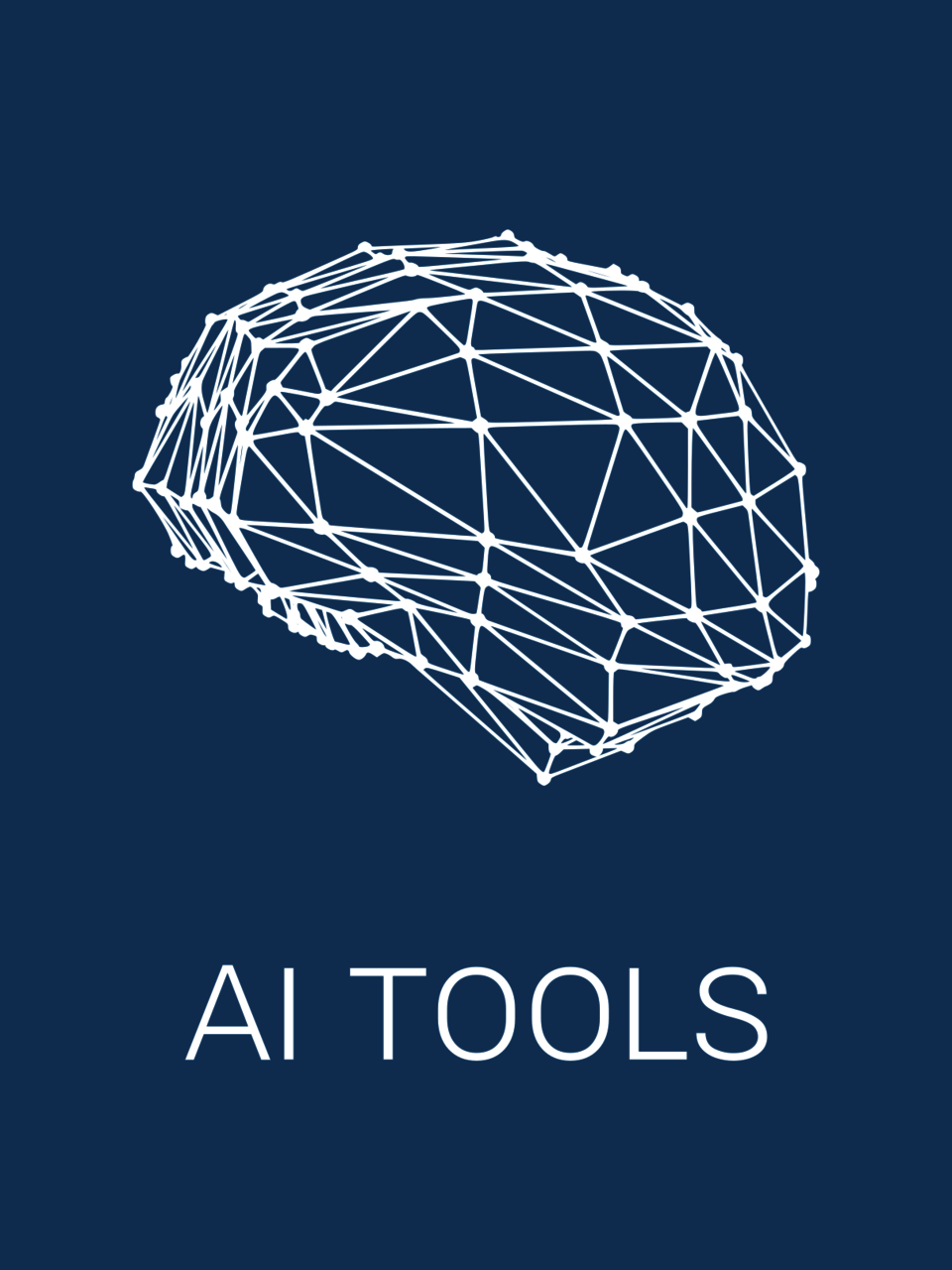 In the past months, AI-based tools have received a growing amount of public attention. Questions have emerged about the use of such tools in teaching. To support its teaching teams, the University of Basel has put together various resources, including a course on AI in teaching and Citing AI tools, a document for students that provides guidelines on how to cite generative tools.
For teachers, the central entry point is the Intranet page "AI in teaching" (accessible to University members only).

The Project Digital Literacies has also updated some of its resources. On this web portal, you will find recommendations about valuable internet pages and interesting documents on what AI-based tools are and on how to use them wisely. Check in particular
Moreover, the Framework Digital Literacies is currently being updated to include AI literacy among basic digital skills. More information will soon appear on this page.